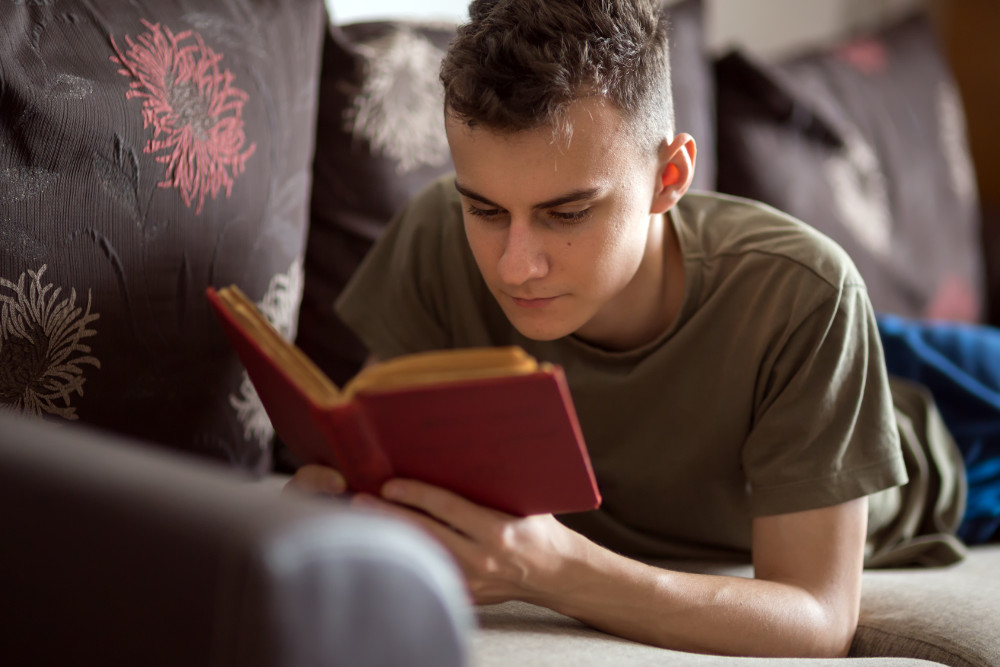 Our semi-independent homes are ordinary domestic houses; they do not stand out as being different from other houses in the area.
Our accommodation for young people offers a structured, supportive and nurturing environment where they have the opportunity to reflect on their past, come to terms with their current situation and make positive plans for their future.
They are ideally located; close to shops, schools, doctors and dentist practices, together with a large range of local services for young people with numerous opportunities for leisure activities. In addition, our homes are located in areas with excellent road and public transport links with main line railway stations nearby.
From the inside, they are comfortably furnished to create a warm homely feel and have private meeting rooms where young people can meet with their parents and professionals.
All bedrooms are fully furnished and equipped with hand washbasins. There are also shower and bathrooms that are shared amongst the young people.
Young people are encouraged to personalise their rooms when they move in so as to make them their own and to have friends and family visit them where this is appropriate.
WESTERN HOUSE
Western House accommodates a maximum of five people, plus one independent annexe and is staffed 24 hours a day to allow for support to be given at a time that suits the young person.
Each young person has their own fully furnished bedroom, HDTV and DVD. There is a well-equipped shared lounge with 40-inch HDTV and Wi-Fi throughout. The home is decorated and furnished beautifully and to a high standard and our kitchen has white goods and lockable food cupboards for all.
For safety and security there is emergency lighting, a fire alarm system and equipment, fire doors throughout and security cameras on all entrances to the properties.
The property
Western House is a detached three-storey property with a brightly decorated lounge and dining room, fitted kitchen, five young people's bedrooms (which can be tailored to the young person's personal taste) and a staff sleep-in room.
All rooms have hand wash basins and two of the young people's rooms have an en-suite.
There is also a shared shower room and a family-style bathroom - these have internal locking mechanisms to promote privacy.
Western House also benefits from a separate annex which can be used to stage independence.
Cooking and washing facilities are accessible to all young people resident in the home.
Residents are given the opportunity to choose colour schemes for their bedroom once settled and the furniture is regularly checked and maintained.
There are communal areas including a room for young people to meet family and professionals in private.
Western House residents can also socialise in the garden area to the rear which is equipped with seating and outdoor cooking facilities.
Location
Western House is situated within a 10-minute walk of the centre of Luton. There are good transport links with a mainline station within 10 minutes of the home. There is access to national bus services, and London-Luton airport from the town centre. Junction 10 of the M1 is within three miles of the home, giving easy access by road. There are several local colleges within walking distance and young people are supported to access education as independently as possible to ensure they enjoy life and achieve. Luton and Dunstable Hospital is situated on the outskirts of town.
There is also a large range of activities promoted via access to the local sport and leisure centre where young people can develop their own interests and hobbies. Luton has a population of 285,000 and enjoys a thriving town centre, with leading high street retailers. Elsewhere, Bury Park is famed for its shops that specifically cater to Luton's ethnic minorities. The town also has two museums, a vibrant theatre and, every May bank holiday, holds one of the largest one-day carnivals in Europe attracting over 150,000 people every year.
There are various public leisure facilities close by, a number of swimming pools as well as the Galaxy Centre, with an 11-screen cinema and bowling lane and Luton Town FC at Kenilworth Road.
MARSH HOUSE
Opening soon. Please contact our placements officer on 0203 137 2378 or email placements@diagrama.org for further details