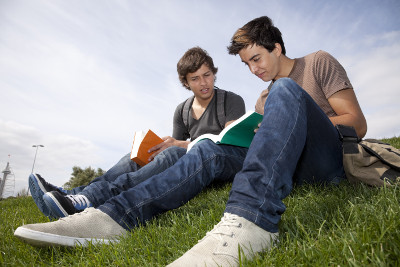 Diagrama offers a professional, supportive and caring alternative education service in Hanwell, west London, delivered by our expert team.
We offer schools and local education authorities part-time provision for students experiencing emotional and/ or academic difficulties and who may be facing the prospect of a fixed term or permanent exclusion.
Our service can either function as a long-term intervention supporting students through to the end of their compulsory education or as a more time-limited intervention before reintegration into mainstream school.
Diagrama's part-time alternative education service consists of a combination of academic teaching and therapeutic support sessions and includes:
Learning how to learn
Strategies for dealing with learning blocks
Expanding students' learning styles
Personal organisation
Developing and maintaining motivation.
GCSE and/or other accreditation support in agreed subject areas
Students also receive:
1 x home/family visit per term
The opportunity for sessions to be held on or off site. Plus access to alternative locations for educational delivery, e.g. museums, colleges, libraries, activity centres, universities etc.
The option of pick-up from home for students struggling with attendance.
Sessions developed to suit the needs of the student
Advocacy on behalf of the student/family if they are involved with other agencies or community groups
An individual family intervention plan.
Access to support from our employer network
Regular feedback from Diagrama to both school and parent/carer.
A Boxall Profile to assess student needs.
SESSION DETAILS:
Each session length is half a school day
Sessions are purchased on a termly basis and paid for 30 days in advance
For schools/LEAs referring 4 or more students per session, session fee is negotiable
Flexible start dates for new students
ADDITIONAL FEATURES:
Mentoring and peer mentoring schemes, where students are either able to undertake a mentoring qualification and mentor a younger student or benefit from the support of a trained and supervised volunteer mentor.
Why work with Diagrama Education?
Our aim at Diagrama Education is to support and create positive change within young people's academic, emotional and employment prospects, as well as those around them.
Diagrama's alternative education service provides integrated (therapeutic, life-long learning and progression/employability) provision for the most vulnerable youth and young adults.
We are a group of experienced professionals including teachers, group and family workers, mentors, counsellors and educational psychologists.
In order to ensure student engagement with academic development, Diagrama places a large emphasis on the quality of our teachers and the effectiveness of their teaching.
All staff are trained in the understanding and application of our systemic delivery framework as well as our delivery toolkit.
Our delivery framework is a collection of best practice and underlying concepts that guide and underpin the actions of our practitioners when delivering services to children and families. It reflects our experiences and learning over the past 20 years and is a continuously evolving document. We use many ideas and practices to support young people and the challenges they are confronted with.
Each student receives an individual family intervention plan delivered by a dedicated family worker because we recognise how important ongoing support is when providing effective holistic services.
Our team has created a successful and sustainable approach that focuses on five key areas.
The way we think and behave: practices
Our knowledge: theories and ideas
Honesty: our qualities
The local area: environment
Putting it altogether: application
Our approach
When students are first referred to our centre they will undergo a series of academic and psychological assessments to ascertain their abilities in Maths and English, to understand any behavioural challenges as well as their preferred learning styles and the effectiveness of them.
Our team will then reinforce the learning styles that the young person is familiar with using, but also begin the process of adding to the range of learning styles that they could call on in order to increase the effectiveness and permanence of their learning.
Students are regularly monitored to ensure consistent progress in their National Curriculum levels.
There will also be a focus on preparation for employment as they draw closer to the participation age upper limit.
Where appropriate, a transition plan will be put in place to support student returning to a full-time place at school.
Therapeutic support
Therapeutic sessions will focus on developing an understanding of student behaviour and emotional needs as well as family circumstances and possible community support.
Also, a focus is placed on managing behaviour strategies for students in order that new, more appropriate behaviours can emerge. Therapeutic sessions are delivered on a 1:1 basis, in group situations as well as in the family environment
Europeace Youth
Diagrama's education service is delivered under our subsidiary charity Europeace Youth (EPY - registered charity number 1155415).
Our objectives include training staff to deliver and develop our services; building local networks to sustain service development; researching and developing new, innovative and effective delivery methods and ensuring education and developmental inclusion are accessible to all.