A warm welcome to Duckyls Farm Centre.
Duckyls Farm is a well-established residential care home near East Grinstead, West Sussex. It provides personal care and accommodation for 8 people with learning disabilities and autism.
Residents at Duckyls Farm benefit from the former farmhouse's idyllic location. It is on the outskirts of the village of West Hoathly and sits in extensive grounds with masses of space for outdoor pursuits. Our highly trained and professional on-site team are always on hand to support residents while encouraging them to be as independent as possible via a wide-ranging programme of trips and activities.
Diagrama took over the running of Duckyls in February 2023. The care provided is tailor-made for each resident to ensure everyone's abilities and interests are fully catered for. As at our other care homes across the South East, our ethos is to put the residents at the heart of what we do. Our first priority is to ensure they feel secure and that their voices are heard. As a charitable organisation, we strive to ensure they feel truly at home while leading a fulfilling life.
Duckyls is a CQC registered provider for persons requiring residential nursing or personal care. We have high expectations of our residential teams and ensure all staff and managers are engaged in ongoing learning about their role and the residents they work with.
Visitors are always welcome at Duckyls – just let us know if you would like to come and look around and find out how we can care for your loved one.
For all residential enquiries please call our Service Manager Karen Tolton on 01342 811111 or email duckyls@diagrama.org and we will be in touch to discuss your needs.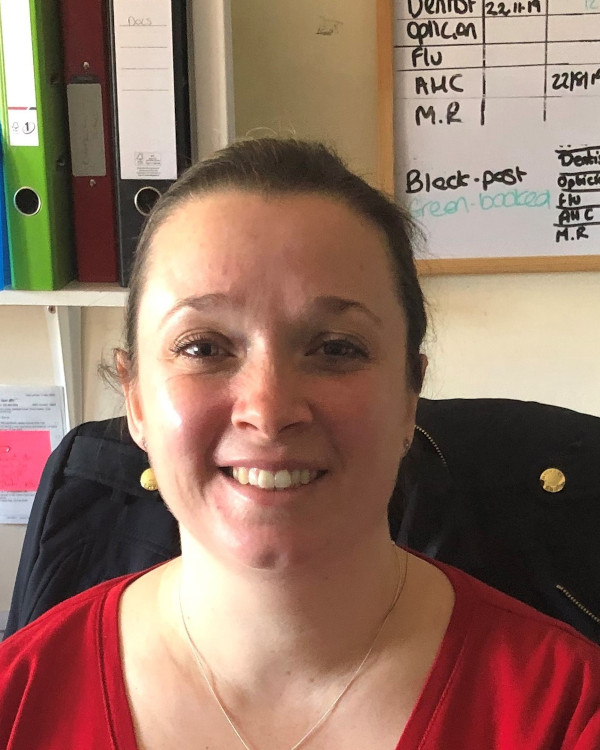 Karen Tolton - Service Manager at Duckyls talks to us about her background, her love of working with people with learning disabilities and her hopes for the future.
Could you tell us a bit about your background and how your career began?
Well, I have always worked in care since leaving school. I started off working with children with epilepsy, I then went to work for an organisation as a Support Worker, and worked my way up to enter into management in 2005. I managed several care homes, leaving to come to Duckyls in 2019.
What was it that originally interested you about the social care sector?
I have always been interested in this area, and I believe that I have a naturally caring personality which is a good fit for it. Originally, I wanted to be a midwife, but I applied to go to university to study Learning Disability Nursing. I found however that the course didn't really suit me, so I decided to leave and go to work directly in the social care sector, which is the best decision I have ever made.
Why did you move to Duckyls?
I previously found working in large organisations meant I didn't have contact with residents. I realised I wanted to work somewhere smaller where I could have a closer working relationship with residents on a day-to-day basis. I wanted the mix of working directly with them and managing the service, which I'm lucky that my role at Duckyls has always allowed me to do.
What is the environment like at Duckyls?
It is a busy environment 24/7, which I really enjoy. Staff regularly deal with a variety of behaviours, which can at times be challenging, but we are one big team and everyone loves each other as a family. Alongside Duckyls being a working farm , we regularly take the residents out to classes, football, horse riding, and other activities in the East Grinstead area which is just a short drive from our beautiful rural location.
Who are the residents of Duckyls?
We support eight amazing adults with a variety of moderate learning disabilities, including Fragile X Syndrome, Epilepsy, Down's Syndrome and Autism.
What motivates you about your job and what do you enjoy most?
I'm absolutely passionate about what I do. I'm really motivated by seeing people having a good day and being happy in their lives. I enjoy being busy, managing lots of different priorities and I definitely like a challenge!
What do you think are your strongest skills?
I know my job really well. I have done it for so many years that I really know what is expected of me and I've developed really good people management skills during this time. It's also very important to build and maintain good relationships with resident's families, and I work on building trust with them. I think my strongest qualities (essential for my job) – are honesty, friendliness, warmth and patience.
What are your hopes for the future of Duckyls?
I would love to see Duckyls get bigger and better – to continue to work in partnership with the local community in order to provide a fantastic platform for the people we support to flourish. With a beautiful setting amongst 100 acres – the outdoor spaces will be something we'll continue to use and grow – so the sky is the limit in terms of what we can achieve as a team and service to benefit the people we support.